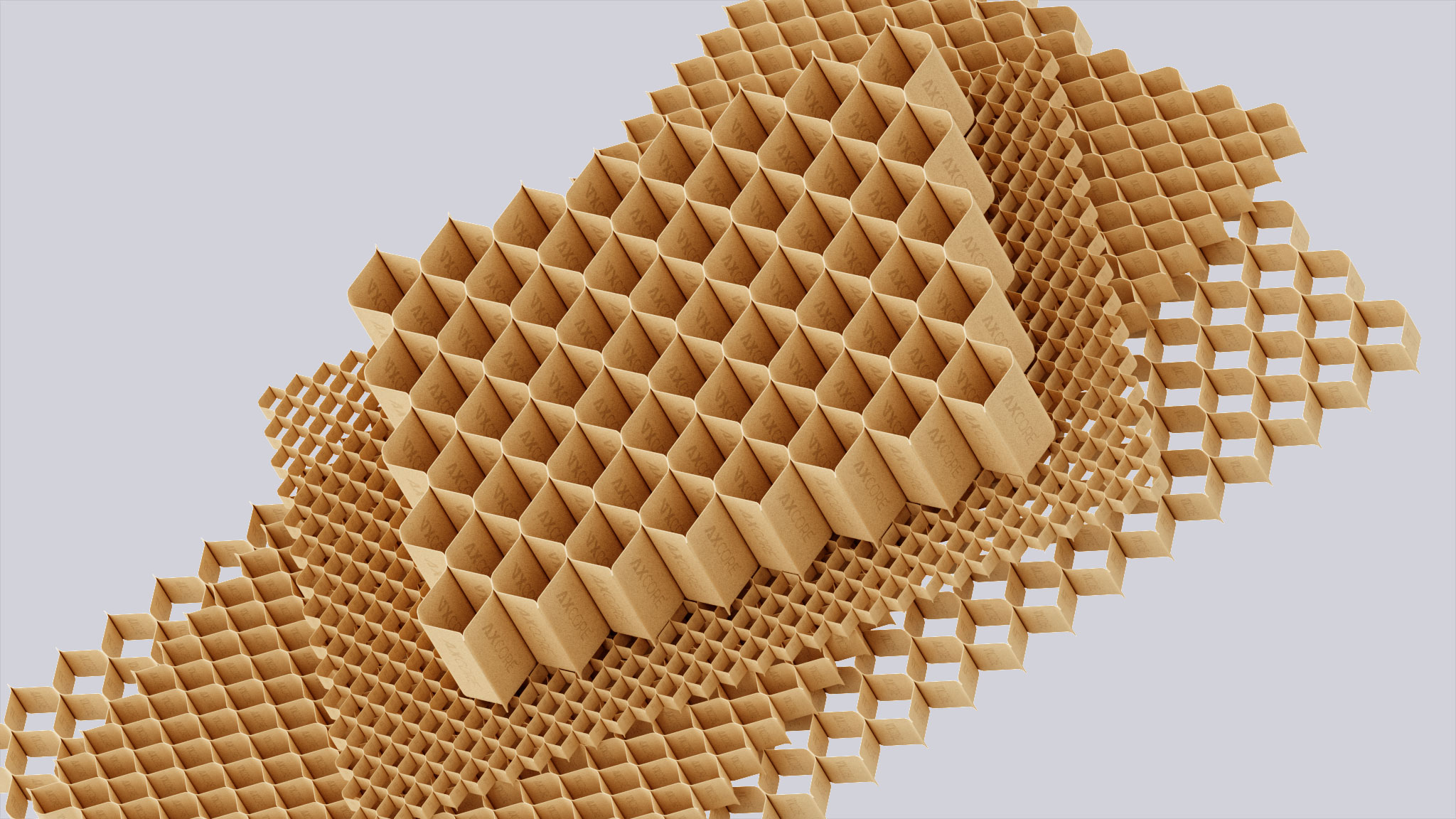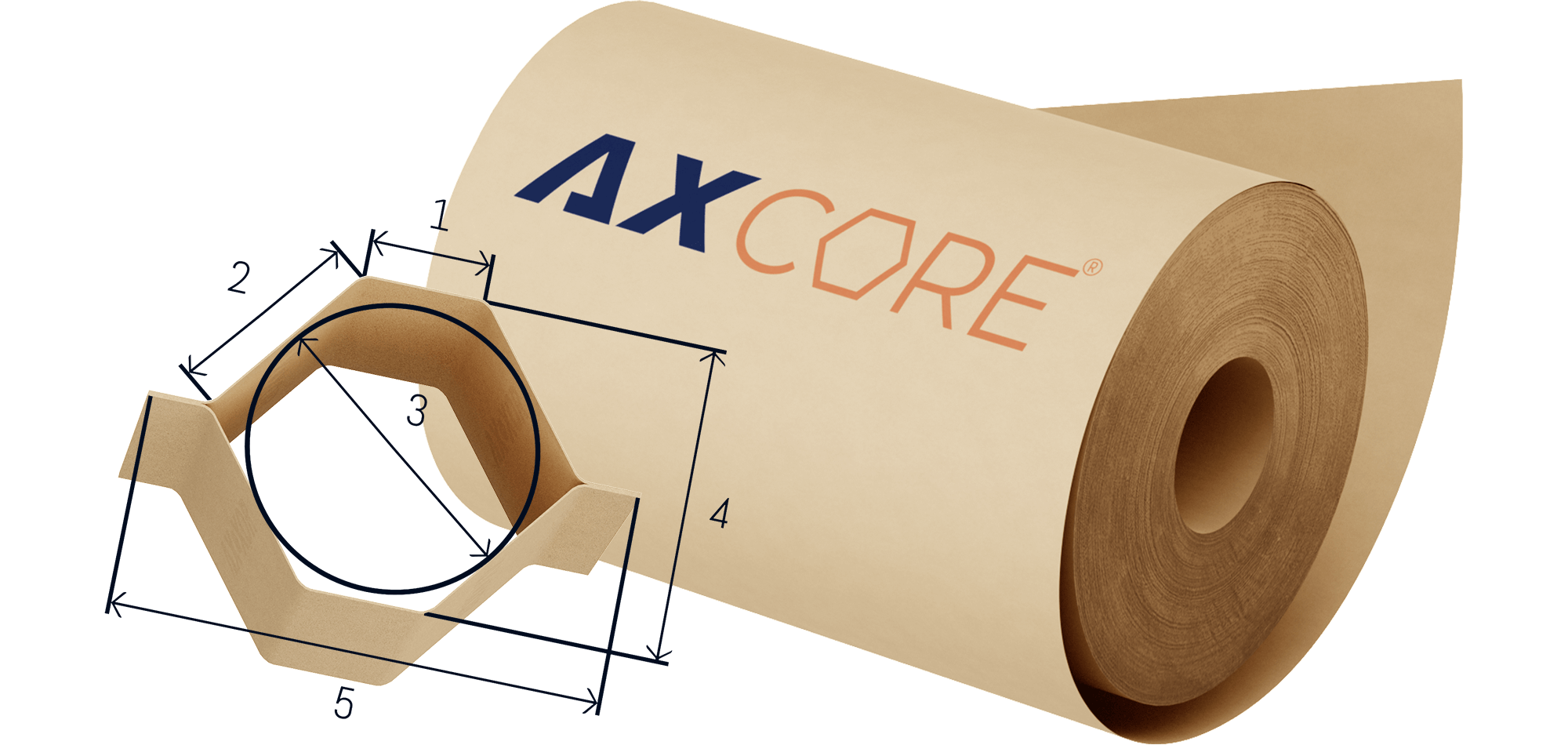 In recent years, Axxor has worked with its partners on raw materials that are optimized for paper honeycomb. These greatly improved raw materials in combination with a new series of geometrically optimized cells have resulted in a new generation of paper honeycomb, AxCore!
AxCore provides an exceptionally high compression paper honeycomb core of high quality and narrow specification tolerances. And of course, AxCore is sustainable.

Strong
Narrow tolerances

High quality
Sustainable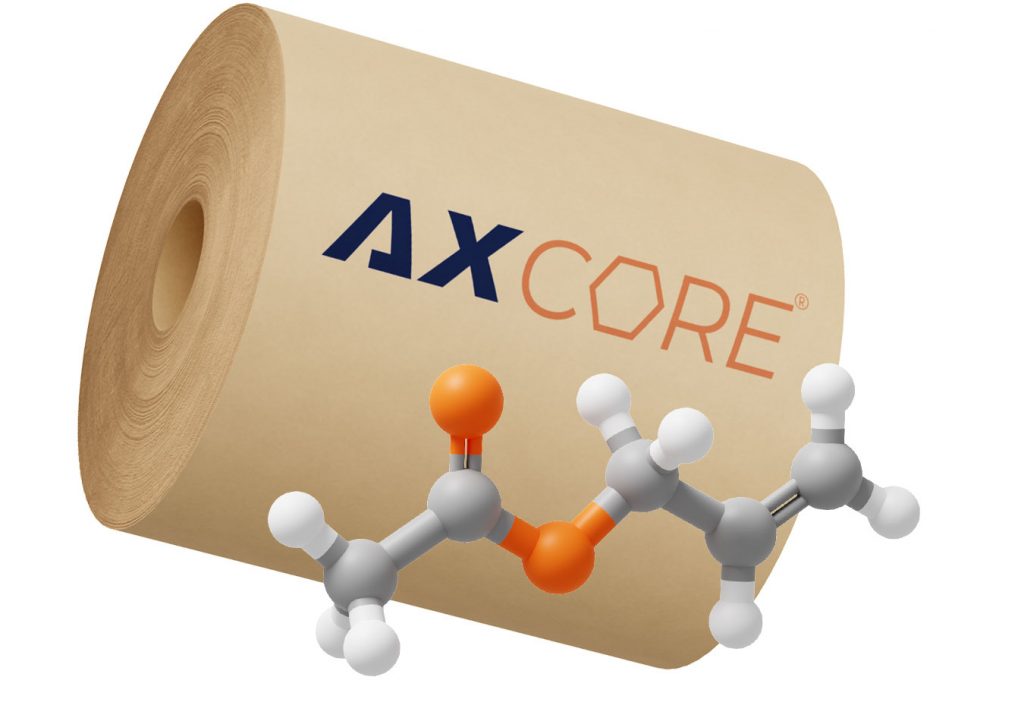 Next generation raw materials
Leveraging our extensive experience in paper honeycomb applications, Axxor has worked with its suppliers to develop paper and PVAC adhesive that is optimized for paper honeycomb, not simply borrowed from other application stock materials.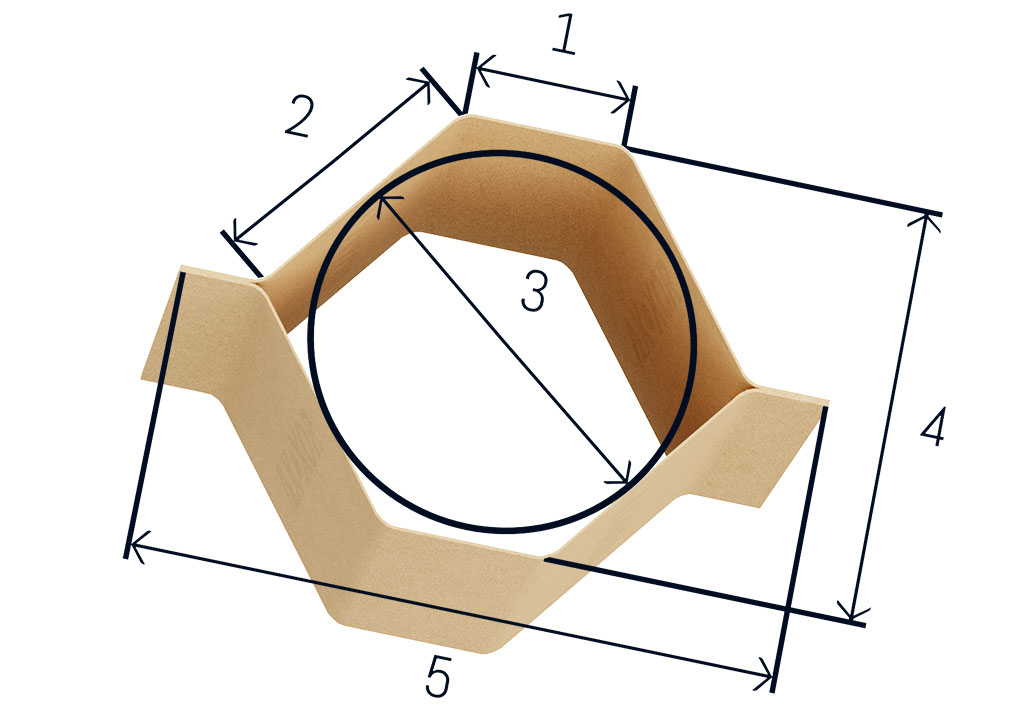 Optimal geometry
The price of honeycomb is largely determined by the amount of paper used. A larger cell indicator means less paper used per m² and therefore a lower price, but is typically accompanied by a decrease in performance (compression strength). Until now.
Axxor has developed a proprietary cell geometry modeling technique to find the optimal balance for the new AxCore between high performance and an attractive price.
Maximum performance
The combination of optimized raw materials and cell geometry leads to unprecedented performance of the paper honeycomb. AxCore delivers up to 30% higher compression strength than traditional paper honeycomb. This allows you to use a larger cell and achieve huge savings without making compromises to the end quality of your product.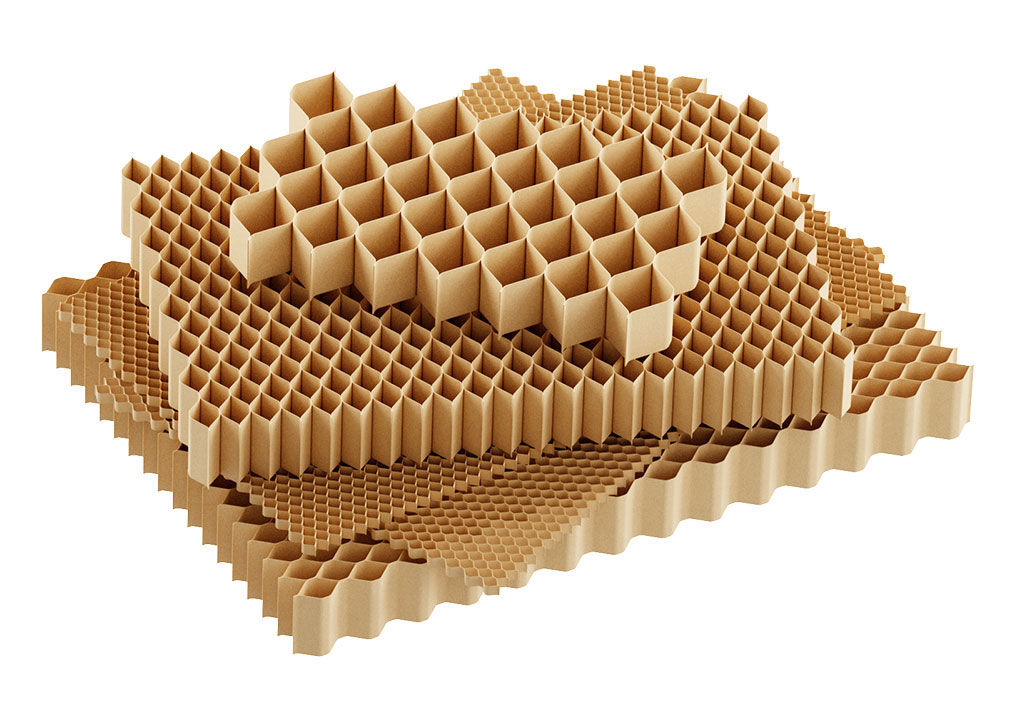 Tighter tolerances
Thanks to the greatly improved raw materials and optimizations in our production process, the new AxCore not only stands for high performance, but also tighter tolerances.
Tight tolerances are critical to your manufacturing process, leading to improved OEE, reduced rework, and smaller waste streams.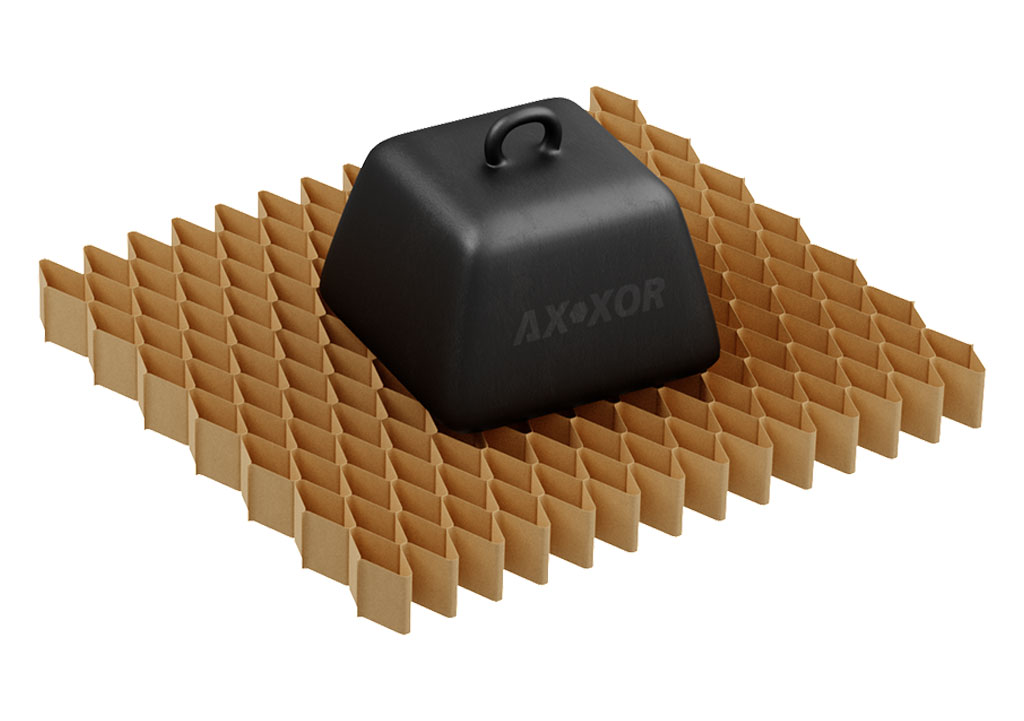 Very high quality
Through improving the internal bond of the paper itself and leveraging a new adhesive, Axxor maximizes the quality of the honeycomb bonding, greatly reducing holes and honeycomb breaks.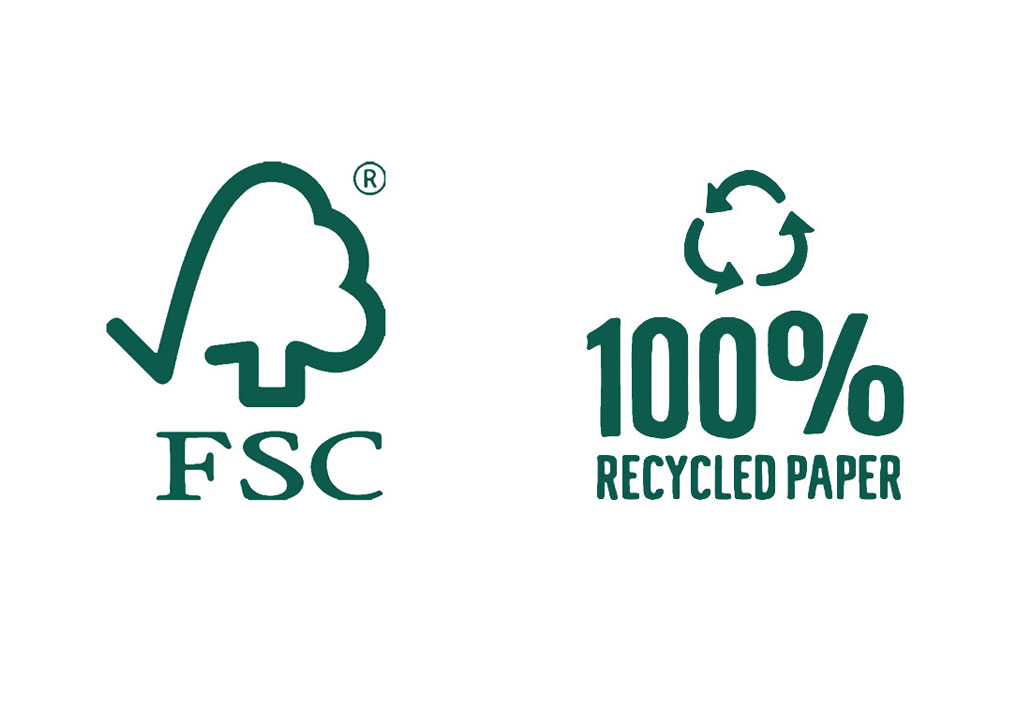 Sustainable
AxCore is based on a Testliner 2 paper, which is a natural product that is locally available for our European production facilities. In addition, it is FSC Certified and 100% recyclable.
AxCore specifications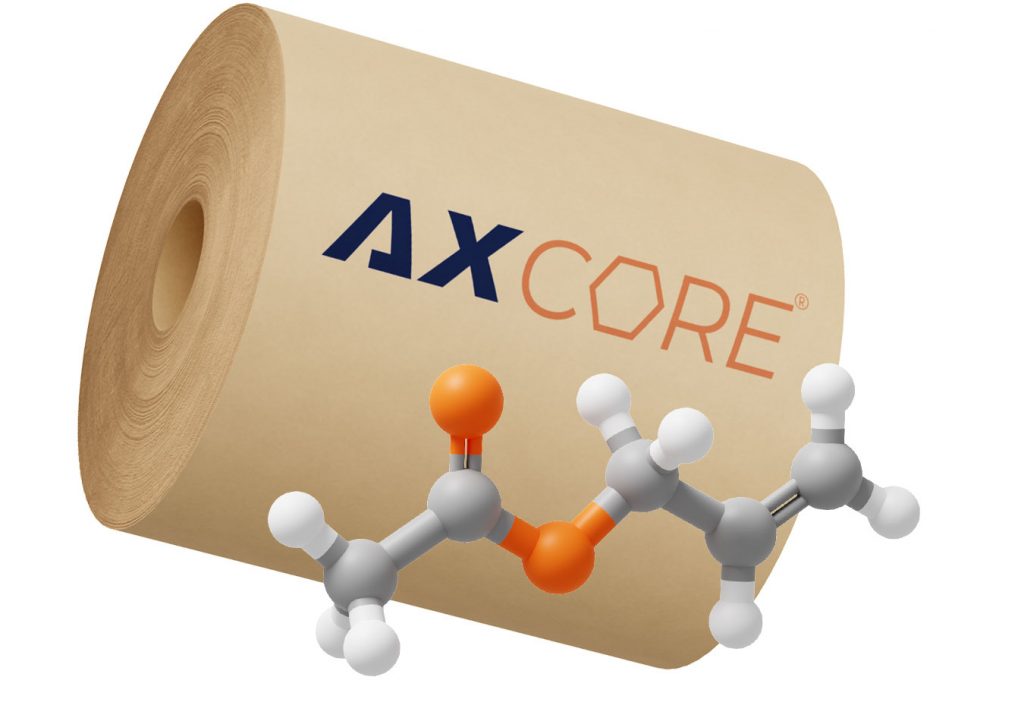 RAW materials
| | | | | |
| --- | --- | --- | --- | --- |
| | | Tolerance | Unit | Norm |
| Paper types | AxCore | | | |
| FSC 100% recycled | Yes | | | |
| Paper weights | 135, 150 and 165 | ±5 | gsm / m2 | ISO 536 |
| Paper widths | 800 – 2800 | +5/-0 | mm | ISO 536 |
| Glue | PVAC | | | |
| Glue types | High compression | | | |
| | HEAT resistant | | | |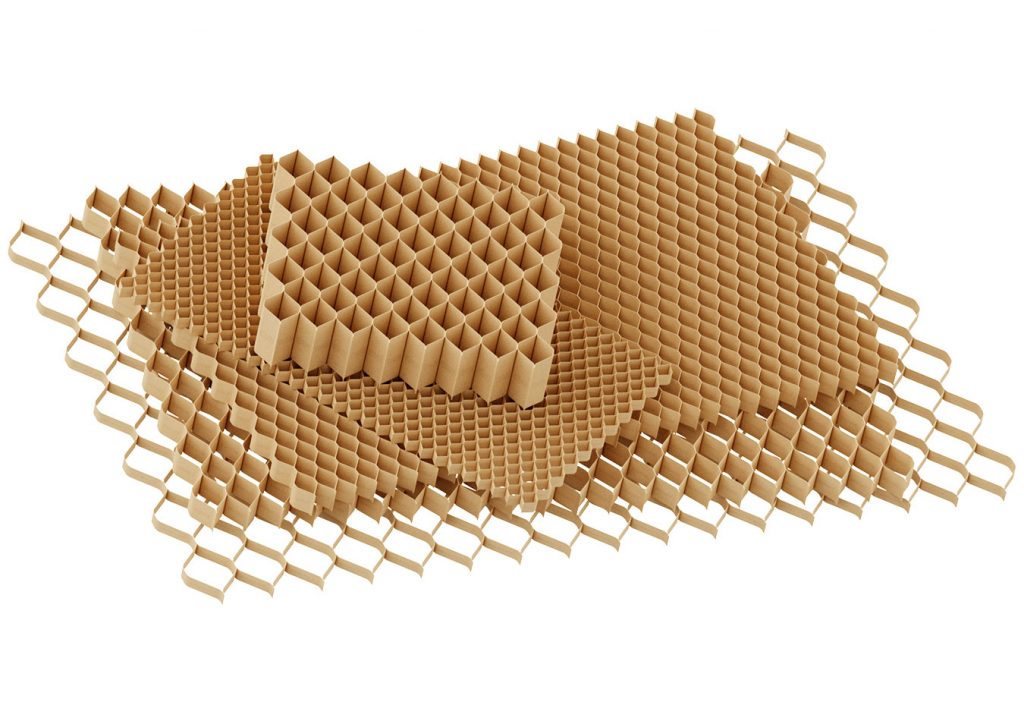 Paper honeycomb core
Tolerance
Unit
Norm
Cell names
6.1 – 41.1
Pitches
8 – 108
±5
G / m2
EMPHA
Glue line widths
2.6 – 20.0
+ 1,0 / – 1,5
mm
EMPHA
Core thickness
PVAC
± 0,2
EMPHA
Core Width unexpanded
200 – 2800
± 10
mm
ISO 536
Core Width expanded
150– 2100
± 10
mm
ISO 536
Core lengths
Endless, depending on specification and pallet capacity
Compression at 4%
20 – 1500
± 15%
kPa
ISO 287
Expansion rate
75.0
%
EMPHA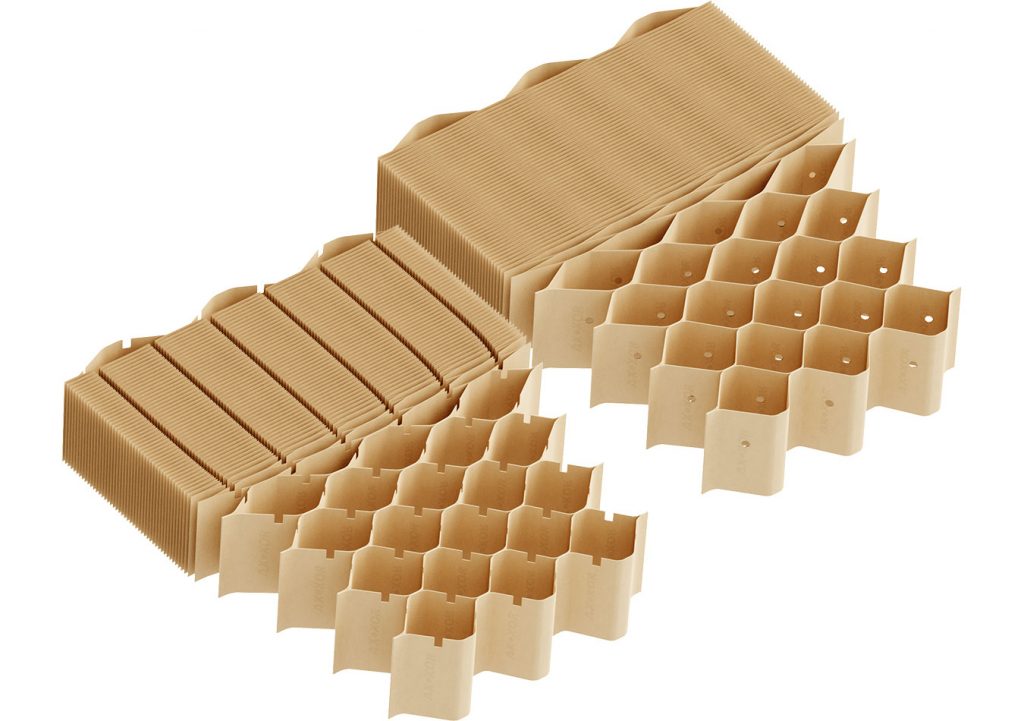 Optional perforation or ventilation
Axxor realizes the details matter, such as how hot pressing operations can cause defects in the finished panel if air movement is not considered. For this reason, Axxor developed the capability to produce honeycomb in a way that allows air to move between the cells, preventing these defects. Both perforation and ventilation are available for our new AxCore.